Director

(ssdc associate)

Click on                                  for full CV and New Play Development credits

Skills & Training

Over twenty-seven years experience in Directing, New Play Dramaturgy, Acting & Stage Management.

Coached & taught workshops in basic acting, character development and directing.

Additional experience in production, set design & decoration, props,  lighting & sound.

BA - Adelphi University                AA - Theatre Arts - Brookdale Community College

Shakespeare Summer School 2003 - University of Cambridge, UK

Postgraduate Diploma - "Shakespeare and Theatre" - The Shakespeare Institute, Stratford-upon-Avon

Workshops, Master Classes

SDCF "Directing a New American Theatre" Symposium - NYC, 2003

SDCF "Building The American Musical" Symposium - NYC, 2002

"Approaching Shakespeare's Text" - workshop & master class - Patsy Rodenburg - NYC & London 2003

"Advanced Acting" - William Martin - NJRep

"Character Development"  - William Martin - NJRep

"Shakespeare" - Stuart Vaughan - NJRep

References available upon Request


Plays

The Second Time Around

Sherlock Holmes: The Final Adventure

The Lion in Winter

Blithe Spirit

Clary's Exodus (Staged Reading -

                        Finalist - NJ New Play Festival)

Perfect Wedding

Rumors

A World I Never Made

        (World Premiere w/Brian O'Halloran)

Barefoot in the Park

The Passion of Dracula

Conciliations & Reconciliations (WorldPremiere)

Social Security

Same Time, Another Year

Social Security

The Second Time Around

On Golden Pond

Butterflies Are Free

Life, Love, Celebration!

Looking For A Better Berry Bush

Spectre

The Marriage Proposal

On Golden Pond (w/Kim Hunter)

Musicals

Fiddler on the Roof

South Pacific

How to Succeed...

Kiss Me, Kate

Fiddler On The Roof

Cabaret

The Gifts Of The Magi

The Sound Of Music

Baby

Milk & Honey

Hello, Dolly!

The King & I

Carousel

The Fantasticks

Looking Glass Theatre - Directors Laboratory member

My Sister Underground

Diamond Cut Diamond

Other NYC Theatre

Coffee With Pearl/My Sister Underground

Clary's Exodus (AEA Staged Reading)

Hearts (AEA Concert Reading)

The Belles of the Mill


(AEA Staged Reading - Finalist - Moondance International Film Festival)
Lighthouse (World Premiere Musical)

Miss Julie (AEA Showcase)

Director

Director

Director

Director

Director

Director

AD/PSM (dir. - Lance Hewett)

AD/PSM (dir. - Lance Hewett)

2002 Winter Director/Playwright's Forum

2001 Spring Director/Playwright Forum

HER-RAH! readings at Epiphany Theatre

Flatiron Playhouse

The Producer's Club

New York Play Development

One Dream Theatre

Pulse Theatre

Regional ~ Summer Stock ~ University ~ Dessert Theatre ~ Tours ~ Showcases

Director

Director

Director

Director

Guest Director

Guest Director

Guest Director

Director

Director

Director

Director

Director

Director

Director

Director

Director

Director

Director

Director

Director

Director

ASM

(dir. - Stuart Vaughn)

Director

Director

Guest Director

Guest Director

Guest Director

Director

Director

Director

Director

Director

Director

AD/SM

AD/SM

Assistant Director

First Avenue Playhouse (11/11)

Quincy Community Theatre (ILL)

First Avenue Playhouse

First Avenue Playhouse

William Paterson University

Stevens Dramatic Society

Stevens Dramatic Society

New Jersey Repertory Company

First Avenue Playhouse

First Avenue Playhouse

First Avenue Playhouse

First Avenue Playhouse

First Avenue Playhouse

Center Drama

Theatre Guild of NJ

  Onstage Theatre Company - Tour

Onstage Theatre Company - Tour

Center Players

Princeton Arts Council

Princeton Arts Council

Brookdale College

New Jersey Repertory Company

Center Drama

Weathervane Playhouse, Ohio

Stevens Dramatic Society

Stevens Dramatic Society

Stevens Dramatic Society

Villagers Theatre

First Avenue Playhouse

Stagecrafters

Stagecrafters

Concordia Players

Concordia Players

Phoenix Productions

Center Drama

Phoenix Productions - Tour

Off-Off Broadway

Belles of the Mill, a musical (AEA Showcase)          Director              Midtown International Theatre Festival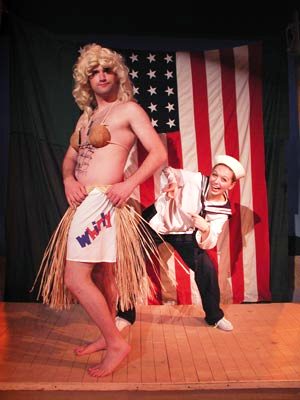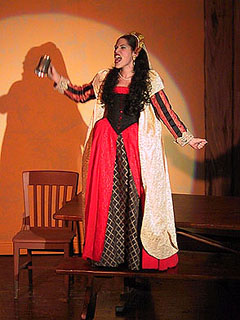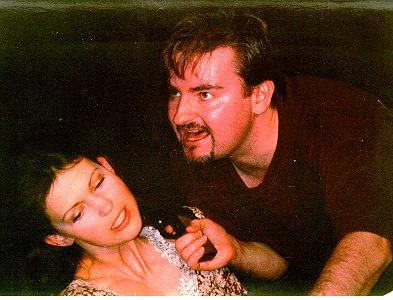 Sherlock Holmes: The Final Adventure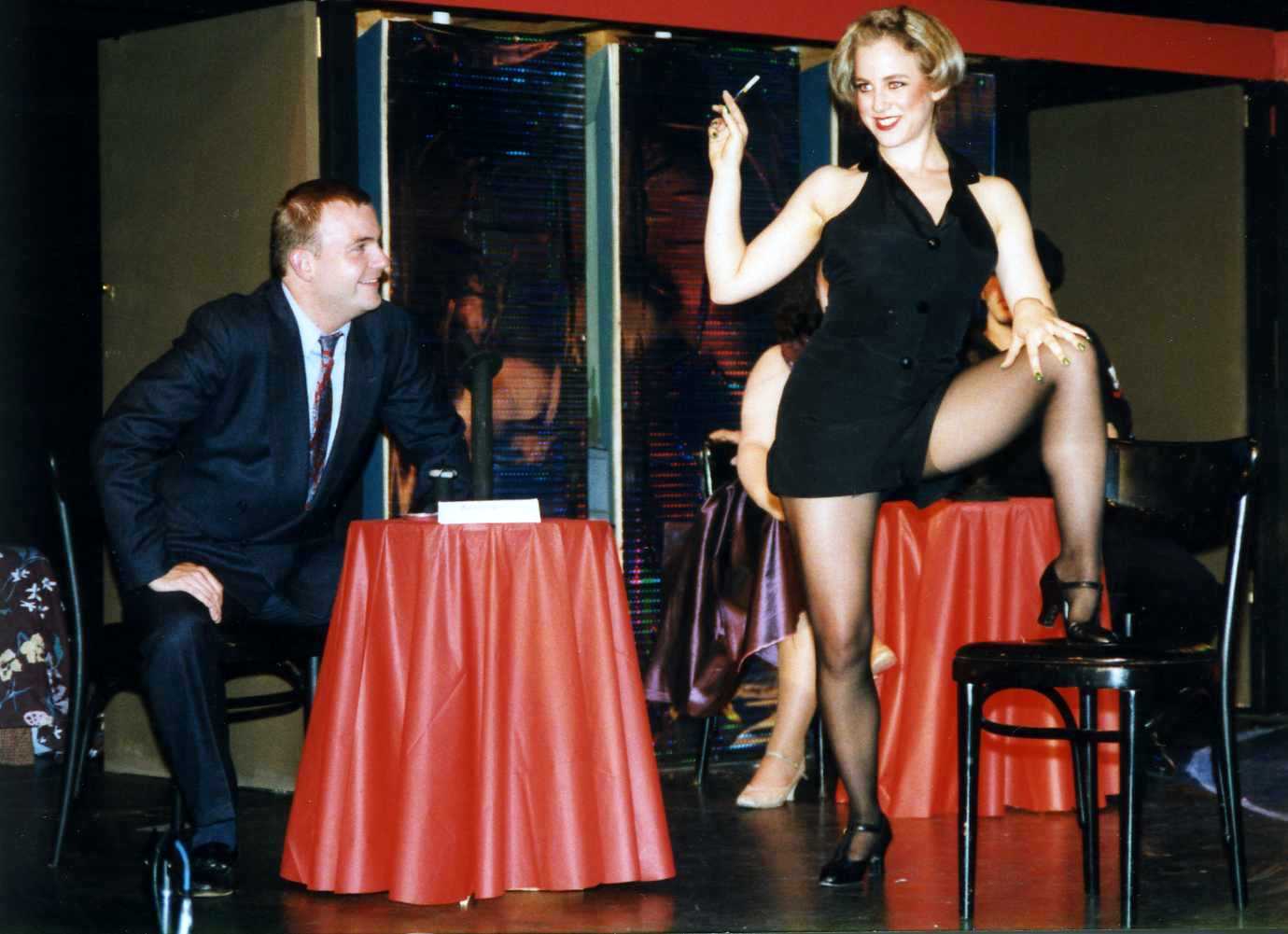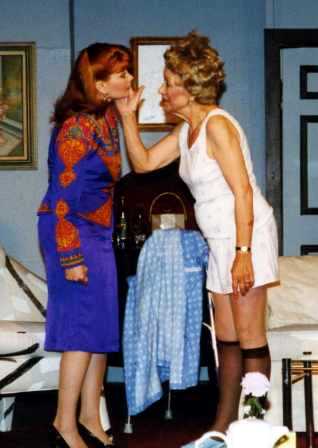 Click on Pictures  below to see Production Photos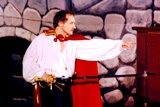 Hamlet                                                          Director                  Woodward Shakespeare Festival

The Passion of Hamlet (workshop)                       Director     "Hotter Than Hades" Development series

The Tempest (AEA Tier 1 Showcase)        AD/PSM (dir. Jennifer Goodlander)                   Looking Glass Theatre