...Scene 7

    On the beach with Nellie and the nurses... Shower time!

SOUTH PACIFIC

at Weathervane Playhouse

Ohio's Oldest Professional Summer Stock Theatre

May -June - 2007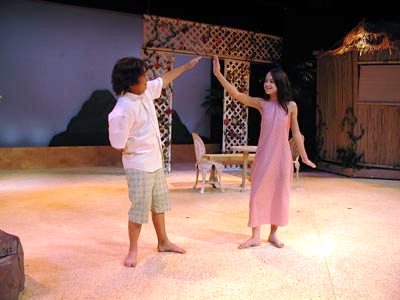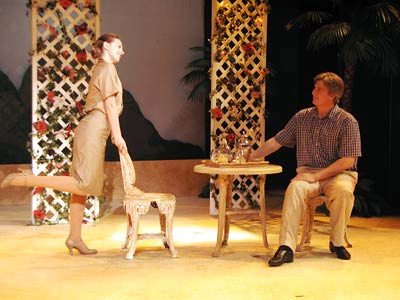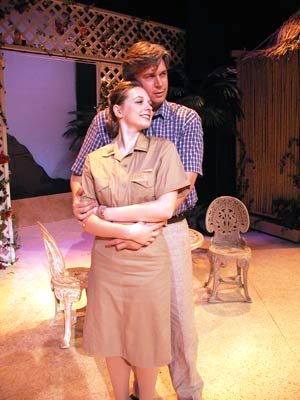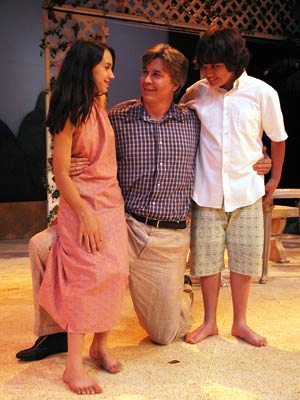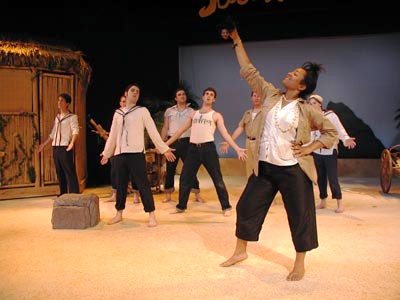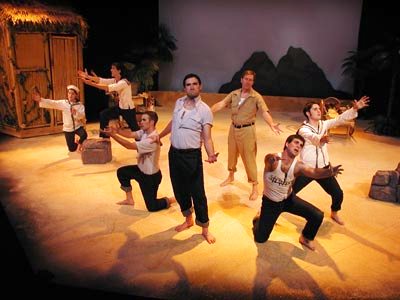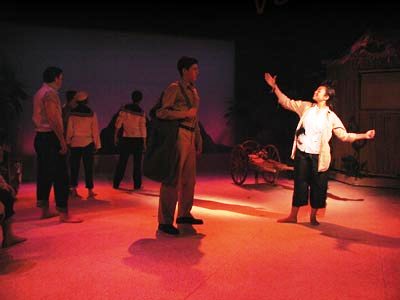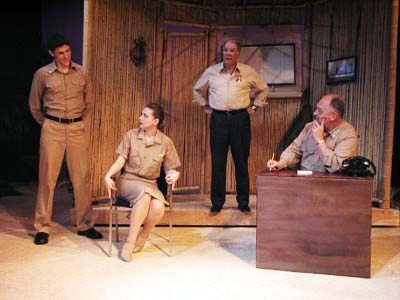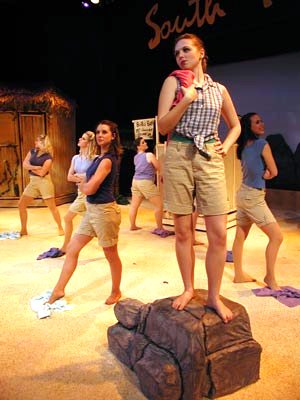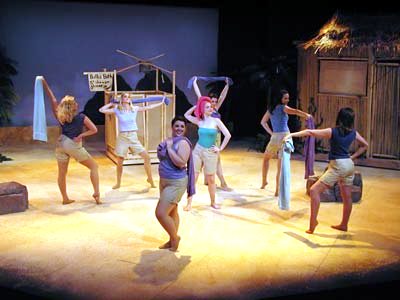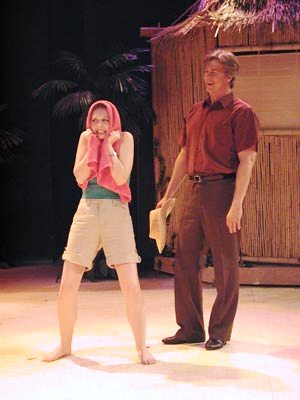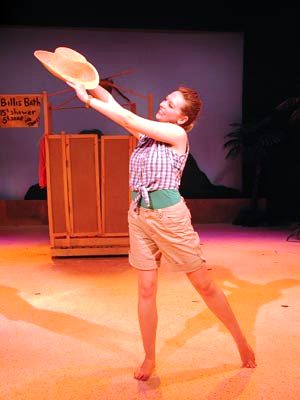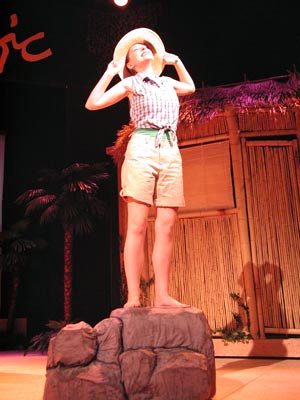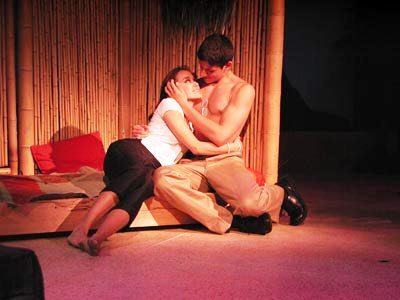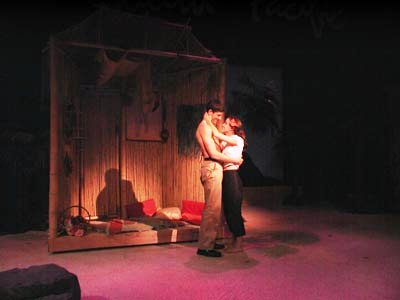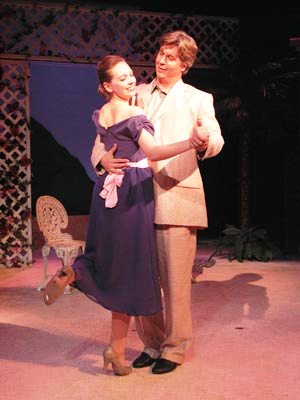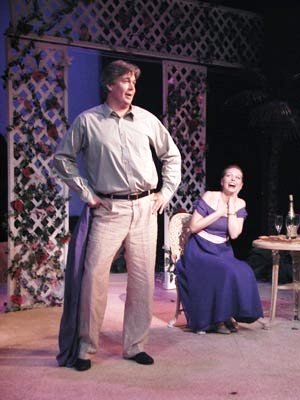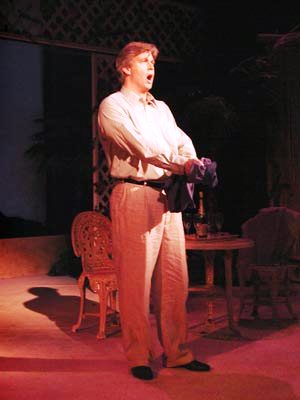 Act One....

    ... scene 1

     Emile's Terrace

Dites-moi pourquoi la vie est belle...

I'm only a Cockeyed Optimist...

Some Enchanted Evening...

Emile with his children, Ngana & Jerome

...Scene 2/3

On the beach with Bloody Mary, Luther Billis and the men.

Bloody Mary is the girl I love...

There is nothing like a dame!

ARLENE SCHULMAN - Director

Bali Ha'i will call you - come away, come away...

...Scene 5

    Captain Brackett's Office

I'm gonna wash that man right outa my hair!

I'm in love with a wonderful guy!

...Scene 11

Cable finds love with Liat

on Bali Ha'i.

Younger than springtime are you...

...Scene 13

  Emile's Terrace - after the party

Emile and Nellie celebrate their love

Emile spoofs Nellie's

I'm Gonna Wash that Man Right Outa my Hair

Once you have found her... never let her go!

Heartbreak....

Nellie discovers that the children are Emile's and her prejudice overcomes her love...

Intermission

Click star to see Act II... >>>