Shakespeare is Arlene's passion. She was Assistant Director / Production Stage Manager for Looking Glass Theatre's Mainstage production of The Tempest. Their "Hotter Than Hades" development series hosted the first workshop of The Passion of Hamlet, Arlene's own adaptation of Shakespeare's greatest play which is currently in development. In pursuit of her lifelong love of The Bard's works Arlene attended an exciting month of
study and theatre in London, Stratford-upon-Avon and at The Shakespeare Summer School of The University of Cambridge, UK in 2003. Since 2005 she has been studying "Shakespeare and Theatre" with The Shakespeare Institute in Stratford-upon-Avon, UK. As a component of her studies, in summer 2008 she directed a production of a new interpretation of Hamlet at The Woodward Shakespeare Festival in Fresno, CA. In an exciting innovation, she explored an alternative approach to the roles of Gertrude and Ophelia as more active participants in the action of the play. Arlene will be returning to Fresno to direct Richard III for Woodward Shakespeare Festival summer of 2009.

In NewYork City, Arlene's focus turned to New Play Development. As Director-in-Development and Dramaturg, she works in close collaboration with playwrights in the writing process as well as directing their new works in readings, staged readings, workshops, showcases, and world premieres.. In her long-time association with playwright Rachel Rubin Ladutke, Arlene directed the AEA Showcase of her new musical, Belles of the Mill, with music and lyrics by Jill Marshall-Work, at the 2002 Midtown International Theatre Festival in an extended run as "Best of the Fest." This show has recently undergone revision and just received a Concert Reading at The Theater Project in Cranford, NJ. Earlier, Arlene directed Ms. Ladutke's historical drama, The Belles of the Mill, from which the musical was adapted, in acclaimed staged readings at both New York Play Development and at New Jersey Rep. Arlene also directed both the first public AEA staged reading of Ms. Ladutke's play,
Clary's Exodus, at the Flatiron Playhouse where it received extensive interest from both stage and film, and its second staged reading as a Finalist in the New Jersey New Play Festival at William Paterson University. As dramaturg and director for Ms. Ladutke's newest play, The Understanding, Arlene directed its first staged reading at The Theater Project, the professional theatre company of Union County College..
As a member of The Looking Glass Theatre's 2001 Director/Playwright
Laboratory, Arlene directed My Sister Underground by Jewel Seehaus-Fisher
for their Director/Writer Forums. More recently she has directed Jewel's Enter
a Stranger as well as a staged reading of her full-length play, Trio Sonata, at
The Theatre Project. In her continuing association with The Theatre Project
she also directed staged readings of new plays by playwrights Jon Citron and Ed Lataro. At New Jersey Repertory Company, she directed the World Premiere of Bryan Williams' A World I Never Made for NJRep's first Mainstage Season, as well as staged readings of a number of original plays including Mr. Williams' screwball comedy, Homing Penguins.. At First Avenue Playhouse, she directed the World Premiere of Conciliations & Reconciliations by Joan Herndon.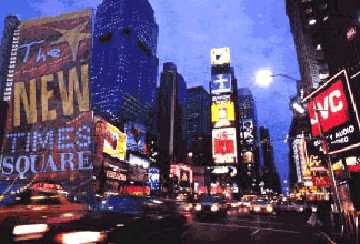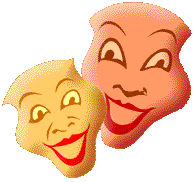 My World is the Stage...!



At home both in the spotlight and behind the scenes, Arlene has
directed, acted, and stage-managed for over twenty-five years at
theatres throughout the NYC/NJ area and beyond. Best known in recent
years as a Director on the professional stage, for university companies
and in local NJ theatre, her directing credits include such shows as
Cabaret, The Sound of Music, Baby, The Passion of Dracula,
Barefoot in the Park, Social Security, Same Time Another Year,
On Golden Pond, Diamond Cut Diamond and Butterflies Are Free.
She has been a regular Guest Director at Stevens Institute of Technology's Dramatic Society with productions of Rumors, Fiddler on the Roof, Perfect Wedding, Kiss Me, Kate, and How to Succeed in Business without Really Trying.
Arlene's most recent full productions include HAMLET at Fresno, CA's Woodward Shakespeare Festival's 2008 season, Fiddler on the Roof in April, 2008 at Center Drama in NJ, and South Pacific in June, 2007 at Weathervane Playhouse, the oldest summer stock company in Ohio. She will returning to Woodward Shakespeare Festival
to direct RICHARD III for their 2009 season.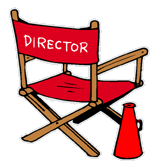 In other NYC productions, Arlene directed an AEA Concert reading of a new musical romance, Hearts, at the Producer's Club, as well as staged readings of numerous other new plays, and was Assistant Director/Production Stage Manager for the World Premiere of the original musical adventure, Lighthouse, at the One Dream Theatre, and the AEA Showcase production of Miss Julie at the Pulse Theatre. Other assistant directing and/or stage management credits include On Golden Pond starring theatre legend Kim Hunter and directed by Stuart Vaughan,
The King & I, Carousel, The Fantasticks, and Come Blow Your Horn.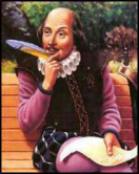 Onstage, Arlene is best known for her portrayals of such characters as Yente in Fiddler on the Roof, Queen Aggravaine in
Once Upon A Mattress, Mrs. Baker in Come Blow Your Horn, and Mrs. Jacoby in A Majority of One, among many others. Although she is know as the ultimate "Jewish Mother", her range is extensive and she has enjoyed playing roles as diverse as a Mother Superior, a cheating wife, and Queen Elizabeth I.

Arlene's creative and production experience is extensive. She has a degree in theatre arts, and has studied with such amazing talents as Patsy Rodenburg, William Martin and Stuart Vaughan, in addition to her current Shakespeare studies with Catherine Alexander, Kate McClusky, Jon Jowett, and other prominent Shakespeare scholars. She was a co-founder of the Onstage Theatre Company, a dinner theatre and touring company in Central New Jersey, as well as serving on the board of directors of that and several other theatre companies. She has, over the years, been involved in every aspect of theatre production, from set and sound design to props coordination and lighting board operation. She has taught directing, acting technique and character development in workshop, as well as doing individual coaching, and has worked with University, teen and senior theatre companies. Arlene is an associate member of the Society of Stage Directors and Choreographers.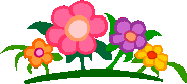 Offstage, Arlene is happily married to her wonderful husband, Dick,
who loves theatre almost as much as she does. She has two grown
children who seem to have inherited her theatrical genes. Her
daughter, Debby, an Equity stage manager and actor, also has a Masters degree in Child Development and is currently working to better the lives of children in crisis in the Massachusetts Foster Care system. She is married to Nathanial, a great guy who also happens to be a talented lighting designer. Their first child, the adorable Shane, is a 3 year old ball of energy, and their youngest, Matthew is, at only five months, already sitting and almost crawling!. Arlene's son, Brian, is by profession, a software designer, but in his spare time he is also an actor and director, has studied film editing and is currently combining his interests working with a company that creates film editing software. Dick's three children have blessed the family with two more grandsons and two beautiful granddaughters! Arlene is a great advocate of the art of collaboration and a cockeyed optimist who believes wholeheartedly that "all is for the best in the best of all possible worlds!" With a family like that, how could she not!